Riese & Müller Electric Bikes Nevo GT Rohloff HS - 56cm DEMO IN STOCK!
Regular price
$9,695.00
$8,195.00
Sale
Super sporty. Super comfortable. Its distinctive design, coupled with its integrated battery and powerful drive, make the Nevo a real gem for everyday use. It impresses with its high level of riding comfort and pleasant handling thanks to its low step-through. Even longer outings are a piece of cake, thanks to the optional DualBattery boasting up to 1,125 Wh.
Available For In Store Pickup! Call or use form below to start your purchase...
Regular price
$9,695.00
$8,195.00
Sale
This bike is available for purchase. Call or use the form below to get started!
Super sporty. Super comfortable.
Now available with a 625Wh battery upgrade for 1125Wh total!
*Please note - 
43cm - choose either the 500Wh single battery, or the 1000Wh dual 

47cm, 51cm, 56cm - choose either 500Wh single, 625Wh single, or dual battery 1125Wh 
The most power ever on an E-Bike.
Bosch Performance Line CX motor.
The latest generation of the Performance Line CX is the most powerful E-Bike motor of all times to have been produced by Bosch. It sets totally new benchmarks with up to 340% pedal assistance, a maximum torque of 75 Nm, extremely sporty start-up characteristics and pedaling rate assistance of up to 120 rpm. Compared to its predecessor model, it cannot fail to win you over with even lower pedal resistance and 25% lower weight. At the same time, it is almost half the size, providing for ultra-aesthetic and unobtrusive integration.
Ride further, charge less.
A range of battery sizes to suit every need.
A 500 Wh PowerTube battery is discreetly fitted as standard in the down tube on the Nevo3. Depending on the frame size, this battery can possibly also be extended to 625 Wh. Combined with the optional 500 Wh carrier battery, this means that you now benefit from a total battery capacity of up to 1,125 Wh, enabling you to comfortably achieve ranges of 200 km and more – and do so with an unchanged convenient step-through.
Everything at your fingertips in a minimalist cockpit.
Different displays – from simple to smart.
We have reinvented the E-Bike's cockpit. The cockpit with Kiox display, the Bosch SmartphoneHub or the Nyon display  options are perfectly integrated into the handlebars with optimized cabling. A smartphone app and online platform combined with the Bosch SmartphoneHub and the Nyon display enable you to access all kinds of relevant navigation and fitness information as well as key riding data. The cockpit stem's adjustable angle also lets you choose between either a sporty or more comfortable riding position.
Configure your Nevo3 to your needs.
Personalized equipment – from carriers to tires.
With the optional front luggage carrier, you'll always have an eye on your luggage whether it's a backpack, handbag, shopping basket or parcel. The carrier is frame-mounted so doesn't turn with the handlebars. You then have everything under control even in the tightest turns. Do you enjoy going off-road? Then go for the GX option boasting all-terrain tires, wide flat pedals and ergonomic bar-end handles. But if you need an E-Bike for heavier loads up to 160 kg, the optional Heavy Duty package is guaranteed to fit the bill.
CUSTOMIZE YOUR NEVO!
GX option ($59). Off-road oriented option with Fat Tire All-Terrain, flat pedals, Ergon grips with bar ends, not in combination with Heavy-Duty-Package.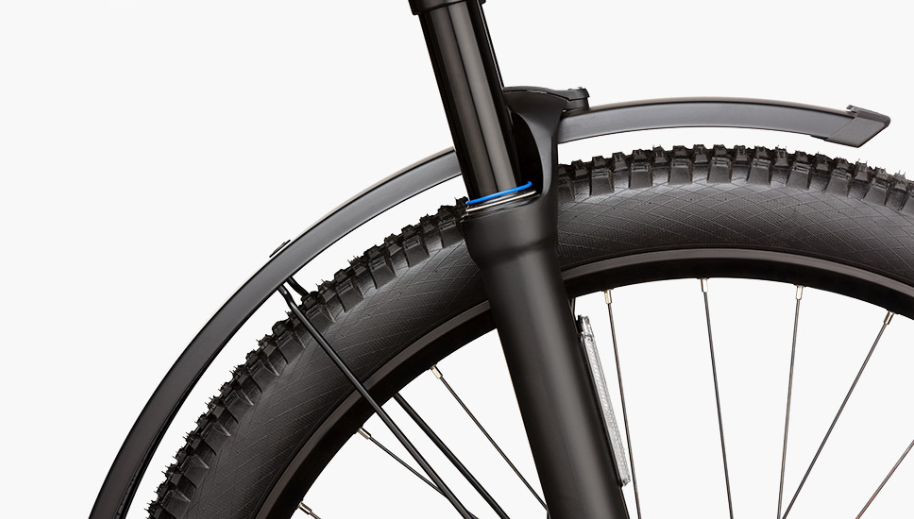 Heavy-Duty-Package ($59). Components package designed with stability in mind, for heavier riders or cargo needs. Reinforced stem, handlebar and pedals bring the total payload weight up to 353 lbs. Not in combination with the GX option.
Front carrier ($118). Secure up to 5kg of cargo with this front carrier that's fixed to the frame.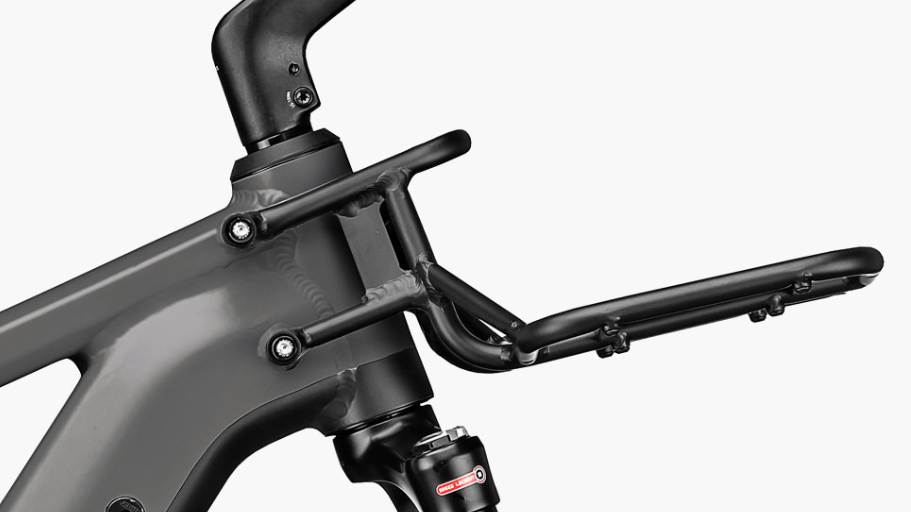 Battery Upgrades:
Single 625 Wh battery ($234) 
Dual 500 Wh Battery 1000Wh ($1,166) Double your available range by adding a second Bosch 500Wh battery. The second battery mounts onto the frame and is easily removable.

Dual 500Wh + 625Wh Battery Total 1125Wh ($1,400)
SmartphoneHub display ($175, not available on Rohloff models). The Bosch SmartphoneHub and app turns your smartphone into a display, combining the functions of smart navigation with live weather, fitness data and more. Other services and apps on your smartphone, such as music playback, can be controlled at the same time. It also works without a mobile phone: in this case, a display integrated into the cockpit shows key riding data.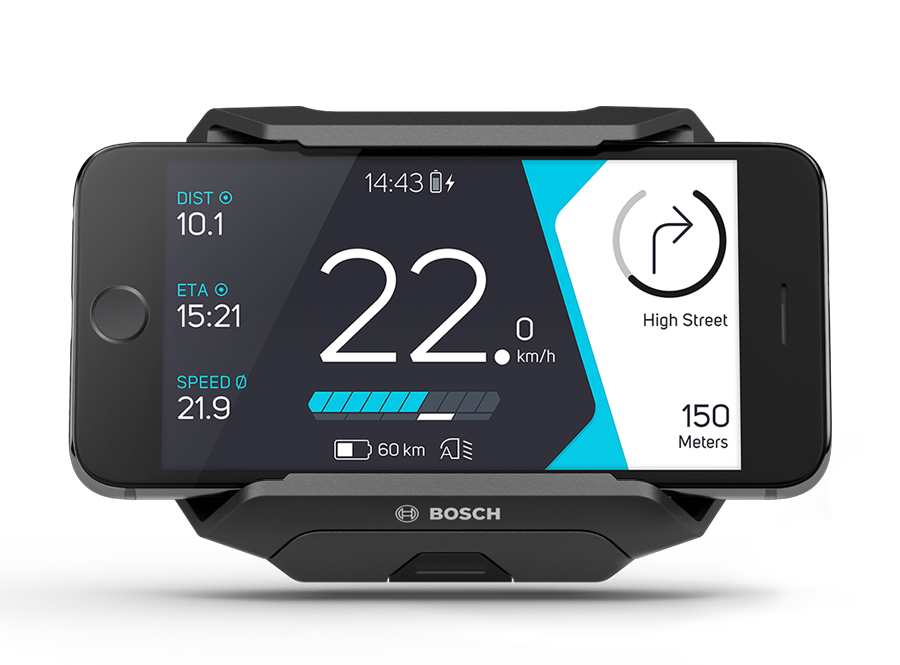 Kiox Display ($175) The Kiox display is perfectly integrated into the cockpit: the internal cabling creates a tidy, minimalist appearance. The adjustable angle of the stem lets you choose from a sportier or more upright seating position. The Kiox display includes different training modes and is perfect to use with tactile pressure points on the control unit. Heart rate monitors can be linked by Bluetooth. The scratch-resistant Gorilla glass makes the small Kiox exceptionally robust.