We are your e-bike service experts!
OEB SERVICE DEPARTMENT
We are Bosch certified!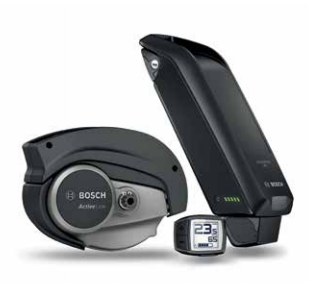 In our service department, we aim to keep things simple.
Hourly labor rate for bikes purchased at OEB     $80
Hourly labor for all other bikes     $90

Our hourly labor rates exclude parts, and if we recommend replacing any parts on your bike we will be in touch and provide a price quote! Our Service Manager Ollie has extensive experience with e-bikes (meet him here), and he's excited to work on your precious ride.
With any new bike purchase, you'll receive $200 in OEB Bucks through our Ride Happy Club that you can put towards service (excluding parts) or rentals at any time. Keep your e-bike purring on the road or the trails, and bring your friends along for the adventure!
Ollie and Lily hard at work on the Bianchi Aria e-Road.