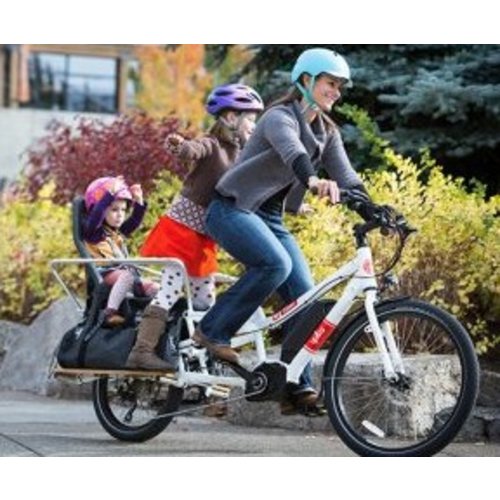 Yuba Electric Bicycles
The award-winning Yuba electric cargo bikes are perfect for long-distance trips or steep hills. Customize your ride with cargo add-ons for your specific cargo or family needs, and leave that car in your garage.
Add to cart
Spicy Curry Electric Bike
Perfect for cruising up hills or pedaling long distances with your loved ones in tow. Now with the ultra-reliable, ultra-smooth, ultra-powerful Bosch system!
Add to cart
Mini Monkey Bars
The Mini Monkey Bars mount directly on the rack of the bike and provide safety and protection for passengers.
Add to cart
Stand Alone Kickstand
The Stand Alone kickstand offers a large and stable base when deployed.
Add to cart
Ring
The Ring is the designed to make it stylish and safe to carry a passenger.
Add to cart
Mini Padded Seat
The perfect one passenger padded seat on any of our Yuba cargo bikes. Pair two Mini Soft Spots to fully cover the whole rear rack of Spicy Curry and Boda Boda V3.