Riese & Müller Electric Bikes Supercharger2 GT Rohloff HS | Testcenter
Regular price
$9,703.00
$8,703.00
Sale
Call to put your name on this Supercharger2 today! Size 49cm, Curry colorway, front carrier, GX option and Kiox cockpit.
The Supercharger2 will take you there, wherever 'there' may be! Daily commutes, extended trips, spontaneous adventures... all are better on the Supercharger2. With the latest generation of Bosch motors, comfortable and elegant design, and DualBattery technology offering 1000Wh of battery power, freedom is yours.
The new Bosch Performance CX motor is 25% lighter than previous generations and also an overall smaller size. Setting new benchmarks with up 340% pedal assistance (and at a maximum torque of 75Nm) allows for a sportier, more nimble feel than previous generations. Combine that with Riese & Müller's DualBattery configuration and you are truly in for a treat with the Supercharger2.

The cockpit of the Supercharger2 is perfectly integrated into the handlebars with 'optimized cabling'. Adjust the angle of the stem for a sportier or more comfortable seating position based on your own body and preference. Vario and Rohloff models in the Supercharger2 series feature the low-maintenance Gates CDX carbon belt drive instead of a traditional chain, elevating the ride quality with its smoothness and reliability.
CUSTOMIZE TO YOUR HEART'S CONTENT
GX option ($59). Off-road oriented option with Fat Tire All-Terrain, flat pedals, Ergon grips with bar ends, not in combination with Heavy-Duty-Package.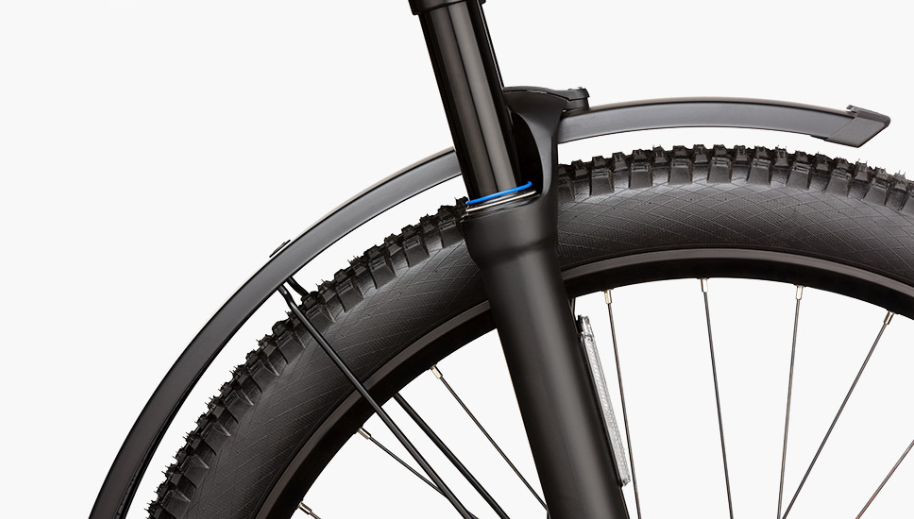 Heavy-Duty-Package ($59). Components package designed with stability in mind, for heavier riders or cargo needs. Reinforced stem, handlebar and pedals bring the total payload weight up to 353 lbs. Not in combination with the GX option.
Front carrier ($118). Secure up to 5kg of cargo with this front carrier that's fixed to the frame.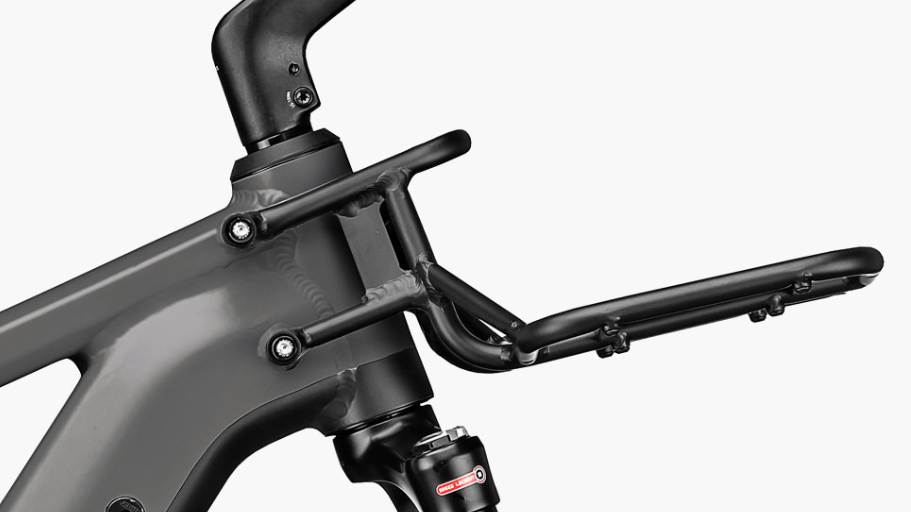 Kiox cockpit ($177). Adjustable stem with integrated Bosch Kiox display versus the standard Bosch Intuvia display.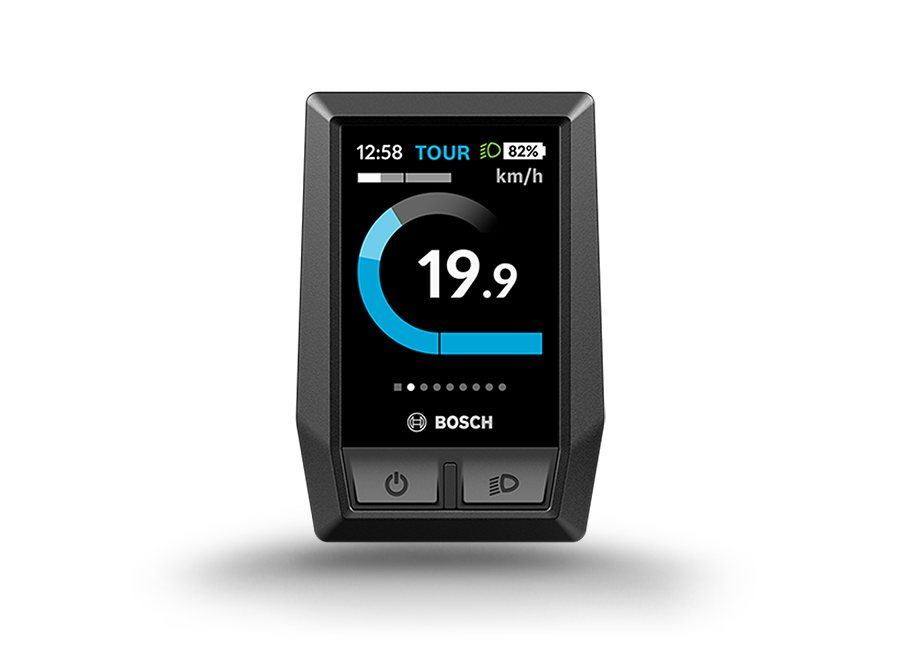 SmartphoneHub cockpit ($177, not available on Rohloff models). The Bosch SmartphoneHub and app turns your smartphone into a display, combining the functions of smart navigation with live weather, fitness data and more. Other services and apps on your smartphone, such as music playback, can be controlled at the same time. It also works without a mobile phone: in this case, a display integrated into the cockpit shows key riding data.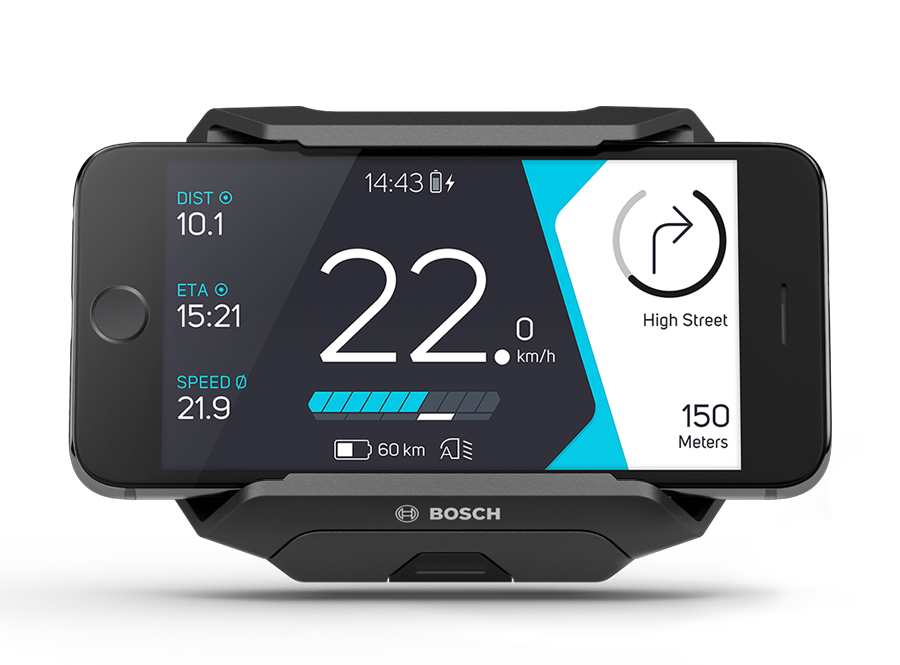 Option 1 - Free! Our free shipping policy applies to the purchase of any full-priced or discounted bike, excluding cargo bikes and used/demo bikes, and is honored anywhere in the contiguous United States. Your bike will come partially assembled, with some additional assembly required.
Option 2 (Recommended) - $200 - Ready-to-Ride! Our ready-to-ride shipping program is a win-win. Your bike will come with the front wheel and handlebars installed, and you'll just need to twist the handlebars upright, tighten the stem bolts, and install your pedals.
Riese & Müller bikes - Free. If you are purchasing a Riese & Müller e-bike, you're in luck! You'll be automatically enrolled in the Ready-to-Ride shipping option, at no charge. Enjoy a savings of $200+, and get riding as soon as possible!
Cargo bikes & used bikes - by quote. We are happy to run a shipping quote for you and work toward the most cost effective delivery method for cargo bikes and used bikes. Our Shipping Manager Jenn is a miracle worker!
View Details