Riese & Müller Electric Bikes Multicharger Mixte GT Vario | In Stock Now
Regular price
$6,151.00
Sale
Multicharger Mixte GT Vario in stock now! Pearl white, GX option, Purion display, 500Wh battery, and equipped with the Safety Bar, Cargo Bags, Passenger Kit, Side Loader and Wheel Guard.
Available for sale starting July 1st, call to put your name on this demo bike today!
Riese & Müller refers to the Multicharger as a 'cargo optimized e-bike in an off-road style'. Life on a Multicharger can look so many different ways. Taking two little ones to school, taking a 'big' passenger to work, picking up groceries, even going camping for a weekend! No matter where you're going and who you're with, you'll appreciate the safe and agile handling of the Multicharger series due to its thoughtful design and frame length that's no longer than the Charger.
The Multicharger comes in just one universal size, though you can choose a high-step or Mixte (mid-step) version. Take your pick from a traditional chain and derailleur setup (the Touring models), the Enviolo hub gear and Gates carbon belt drive (the Vario models) or the electronic 14-speed Rohloff hub gear and Gates carbon belt drive (the Rohloff models).
If hills are your challenge, we recommend the non-high speed models that are equipped with the powerful Bosch CX motor (Gen2); alternatively, if speed is a priority the Bosch Performance Speed motor (Gen2) on the HS models will get you there! High speed models also include added safety features such as a handlebar mirror, louder 'horn' and brighter lights.

CUSTOMIZE YOUR MULTICHARGER - THE POSSIBILITIES ARE ENDLESS!
SmartphoneHub display upgrade ($118, not available on Rohloff models). The Bosch SmartphoneHub and app turns your smartphone into a display, combining the functions of smart navigation with live weather, fitness data and more. Other services and apps on your smartphone, such as music playback, can be controlled at the same time. It also works without a mobile phone: in this case, a display integrated into the cockpit shows key riding data.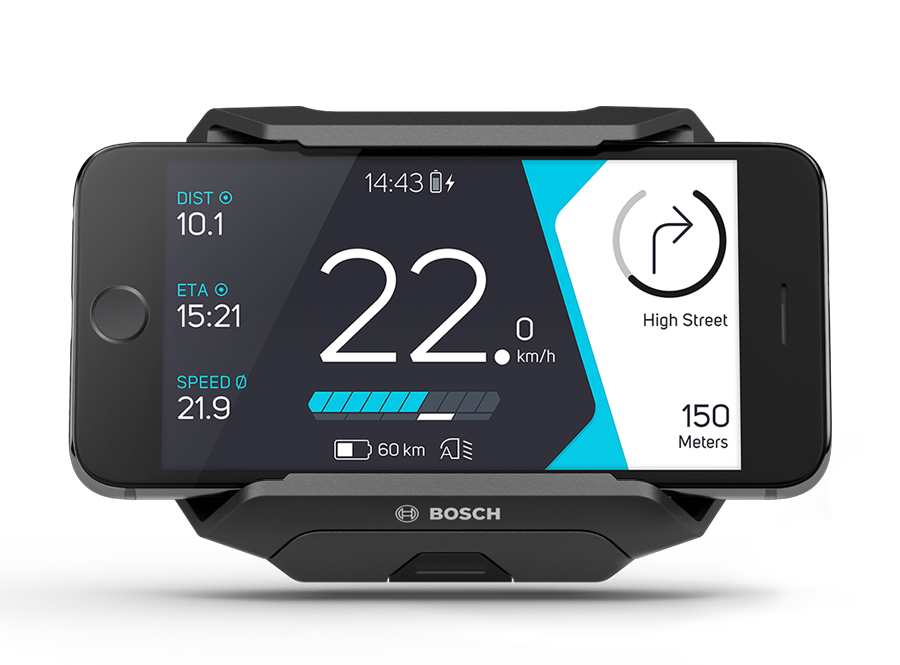 DualBattery 1000Wh ($1059). Double your available range by adding a second Bosch 500Wh battery.
GX option ($59). Off-road oriented component package including Schwalbe Smart Sam+ All-Terrain tires with Snakeskin side walls and wide flat VP-583 pedals.
Passenger kit ($177). Comfortable foam seat, handles and footrests for one passenger up to 145 lbs. Not available on HS models.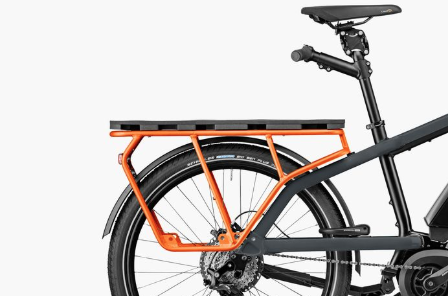 Wheel guard ($71). Prevent unwanted contact between spokes and cargo or straps. When the safety bar is used without cargo bags, the wheel guard must be mounted to ensure children's safety.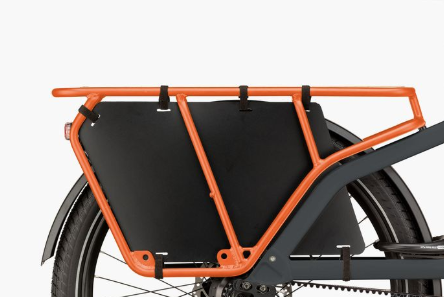 Cargo bags ($189). Large volume pair of pannier bags (33 liters each) for all of your cargo needs!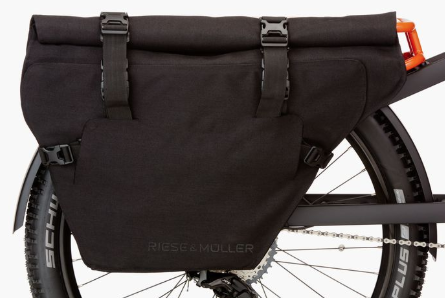 Safety bar ($153). Two children up to primary school age can comfortably sit one behind the other. A second inside bar allows them to hold on and keep their hands and arms inside. Use cargo bags or the wheel guard and footrests to prevent passengers' feet from touching the spokes.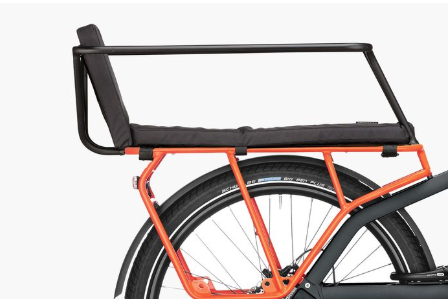 Side loader ($118). Attach large, bulky objects or use as a footrest when transporting an older child on the back seat. Conveniently tow a kids' bike with the bike-towing function. Even when doing so, there's still enough space to mount a child seat.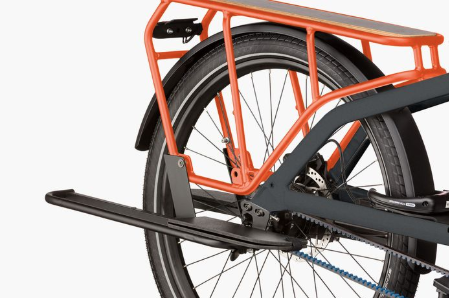 $200 - Ready-to-Ride! Our ready-to-ride shipping program is a win-win. Your bike will come with the front wheel and handlebars installed, and you'll just need to twist the handlebars upright, tighten the stem bolts, and install your pedals.
Riese & Müller bikes - Free. If you are purchasing a Riese & Müller e-bike, you're in luck! You'll be automatically enrolled in the Ready-to-Ride shipping option, at no charge. Enjoy a savings of $200+, and get riding as soon as possible!
Cargo bikes & used bikes - by quote. We are happy to run a shipping quote for you and work toward the most cost effective delivery method for cargo bikes and used bikes. Our Shipping Manager Jenn is a miracle worker!
View Details
Out of stock

210000003500