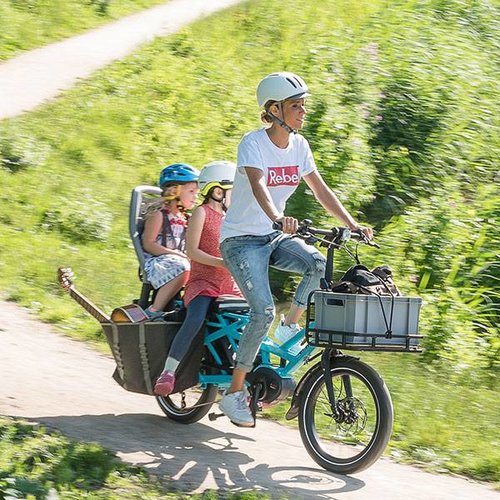 Electric Cargo Bikes
Get you and your family where you want to go. Shop our collection of Yuba & Tern cargo bikes now and receive free shipping, 24/7 roadside assistance, and more.
Add to cart
Boost E 10D - DEMO MODEL
Hope on the Boost and you'll understand why "too hilly", "too far", and "I don't want to get sweaty" are no longer good reasons to leave your bike at home.

**Demo models available in matte anthracite black and neon, call for availability!**
Add to cart
GSD Electric Utility Bike
The GSD is designed to carry two kids, a week's worth of groceries, or 400 lbs of cargo, but it's only 6 feet long—the same length as a standard ebike. Now accepting pre-orders for our next batch arriving late July 2018 - get yours today!
Add to cart
Boost E 10D Step Through
Benno has made a one-of-a-kind electric bike with the Boost. Compact, sturdy and versatile, the Boost will leave you looking for excuses to ride. Fully equipped with the Bosch Performance Line system.
Add to cart
Spicy Curry Electric Bike
Perfect for cruising up hills or pedaling long distances with your loved ones in tow. Now with the ultra-reliable, ultra-smooth, ultra-powerful Bosch system!